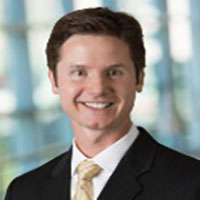 Bart Sikora
Director, Member of the Institutional Portfolio Consulting team
Bart Sikora, Director, is a member of the Institutional Portfolio Consulting team working with Pension, Foundation and Endowment clients.
Before joining the group in 2011, Bart was a Senior Portfolio Manager in the Global Asset Allocation team at Mellon Capital Management, managing long/short portfolios and relative value hedge funds. Prior to that, Bart spent five years at Barclays Global Investors, most recently as a Portfolio Manager in the Global Equity group, managing and helping to launch international equity iShares portfolios.
Bart holds a BS degree in Business Administration from the University of California at Berkeley and an MBA in Finance and Accounting from UCLA. Bart also holds the CFA designation.